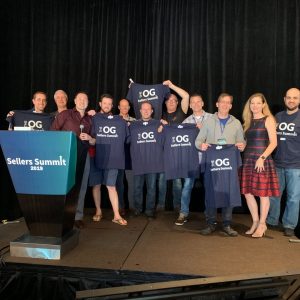 Have you ever thought about running an event? Toni has been running events since 2009 and Toni and Steve have hosted the popular e-commerce conference Sellers Summit since 2016.
In this episode they break down all the nitty gritty details about what it takes to run an event. How you can lose all your money if you don't plan and promote it correctly, and some things you can do to guarantee it will be a success.
They'll take a deep dive into the benefits of events in helping to grow your business and share some of their favorite parts of Sellers Summit.
You'll also find out how much hotels charge you for a cup of coffee. You don't want to miss this behind the scenes podcast episode.
Sellers Summit 2022 tickets are on sale now! We have less than 30 tickets available to grab yours today!