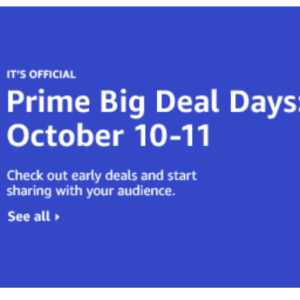 Did you know Amazon is hosting another Prime Day this year. October 10-11th is Amazon's Prime Big Deal Days.
In this this episode Steve and Toni discuss the strategies you can use to generate revenue during Prime Day without a ton of extra work.
If you are an Amazon seller looking to take advantage of influencers this Prime Day email liz (at) fluencerfruit (dot) com.