As part of launching our brand new podcast, we will be giving away prizes worth $4000 to 4 lucky winners!
Here's what we are giving away.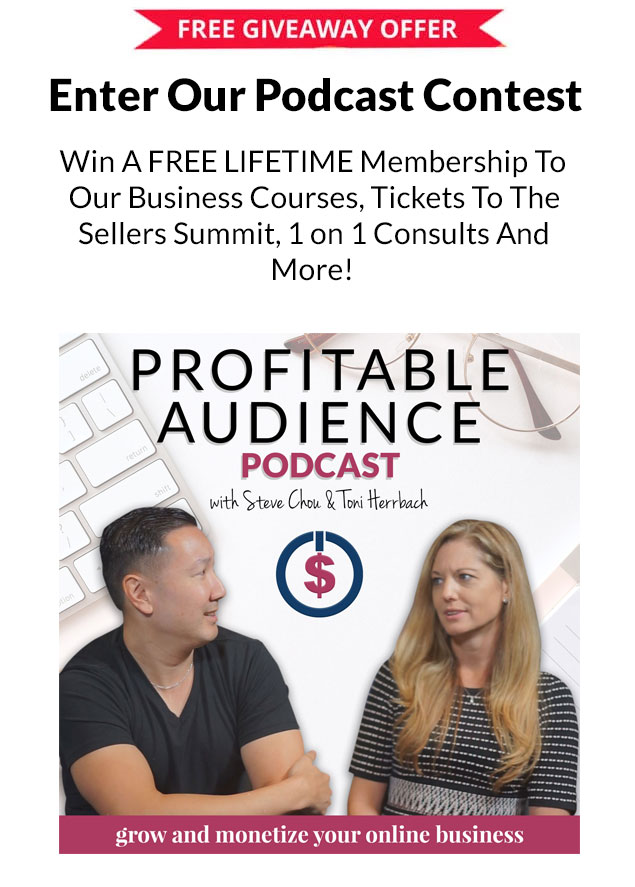 Prize #1 - Profitable Audience Course Membership

This course is ideal if you want to build an audience via blogging, YouTube or podcasting in order to sell physical or digital products, affiliate marketing, advertising or to build authority within your niche.

Prize #2 - Profitable Online Store Course Membership

If you're interested in learning how to start a profitable ecommerce business, my Create A Profitable Online Store Course is the most comprehensive class out there that offers 24/7 email support and weekly live office hours.

Prize #3 - 1 On 1 Consult With Toni And Steve

Chat with Toni and Steve about anything related to blogging, YouTube, podcasting, selling digital and physical products, advertising, Amazon...anything.

Prize #4 - Sellers Summit Virtual Passes For 2018-2020

The Sellers Summit is our annual curriculum-based conference where you learn practical, up to date and actionable ecommerce strategies that actually work.
All you have to do is signup once for the contest and you'll automatically be entered to win.
Follow These Exact Steps To Enter
Note: You must have Apple Podcasts or iTunes installed on your machine in order to enter. If you do not have an Apple device, first download iTunes to your Windows PC and then click here for instructions for non Apple users
1) Click this link to go to the Profitable Audience podcast page on Apple Podcasts or open up your "Apple Podcasts app" on your phone and do a search for "Profitable Audience".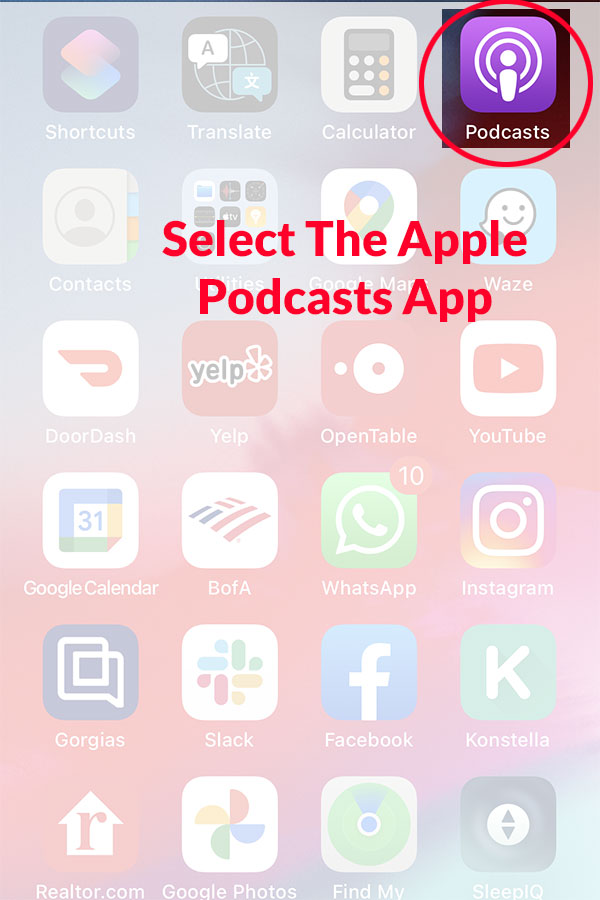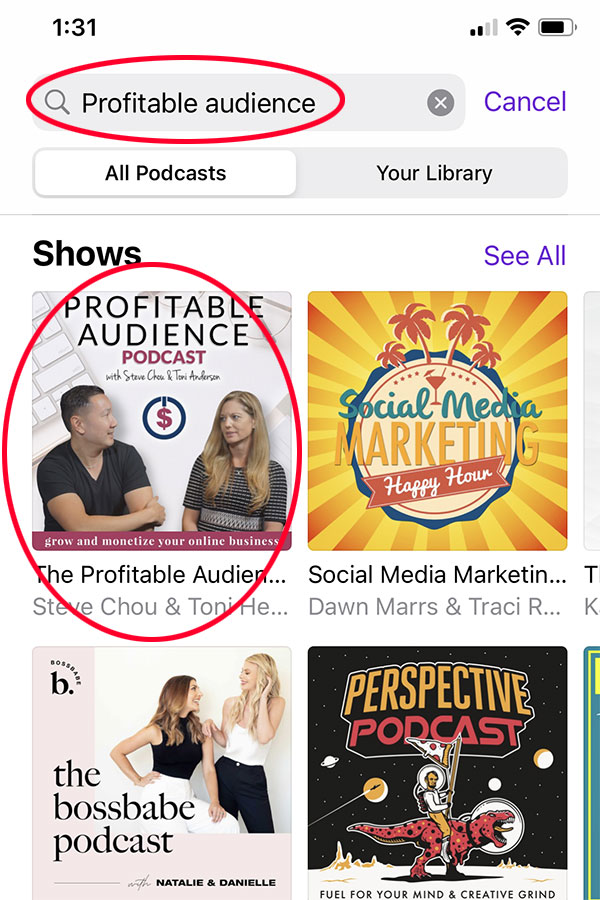 2) Click on the "Subscribe" button as shown below.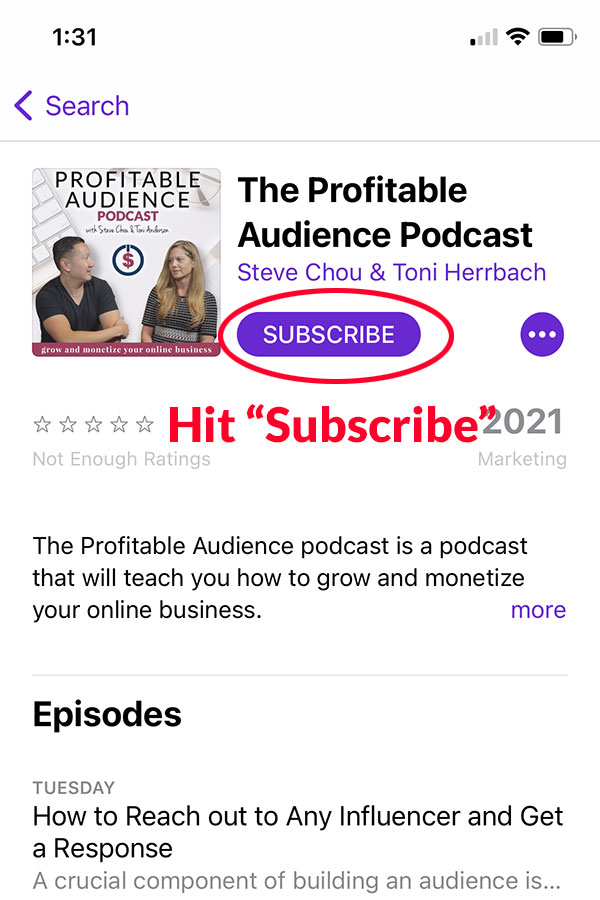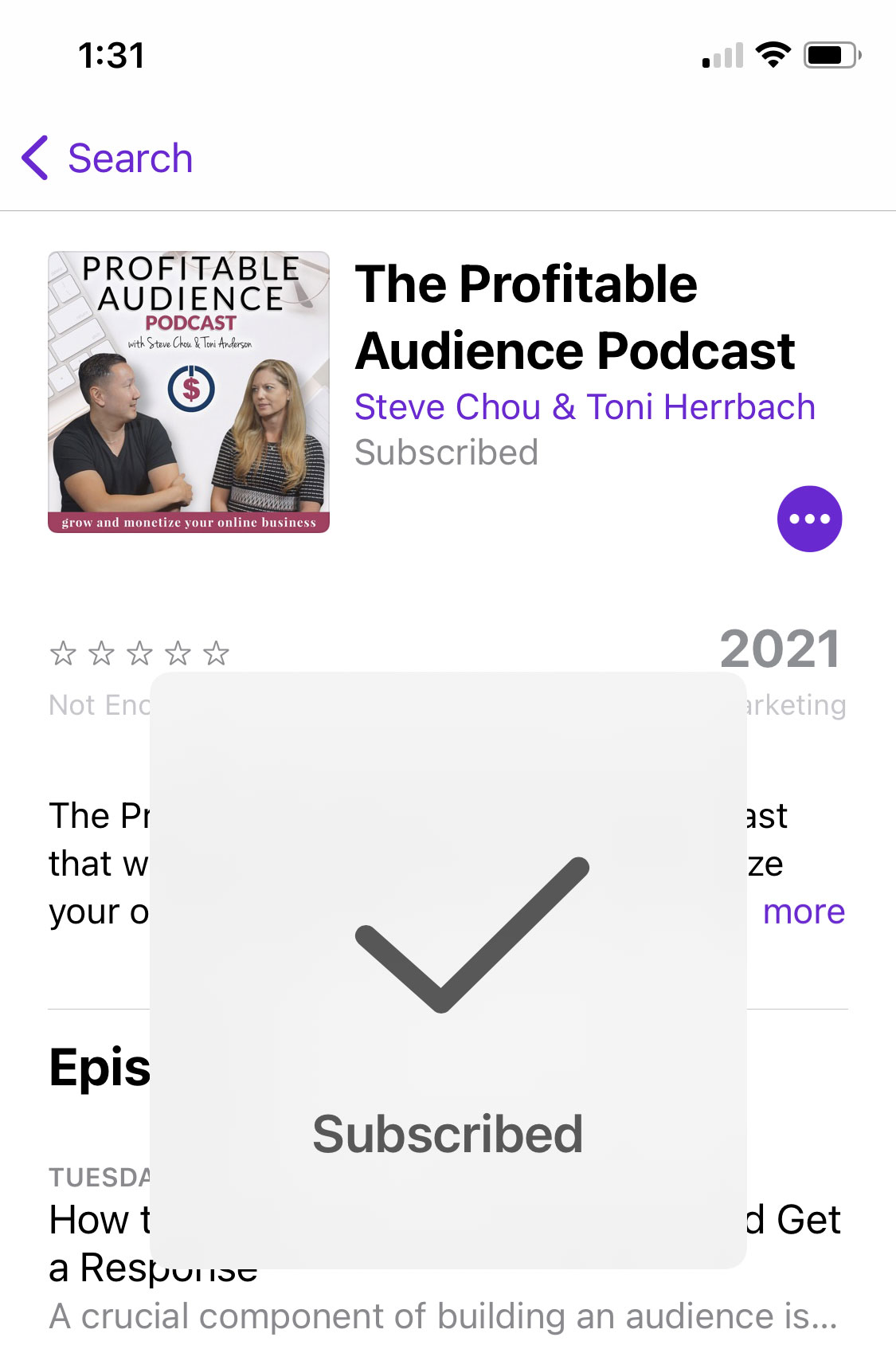 3) Scroll down to "Ratings And Reviews". Leave a star rating first!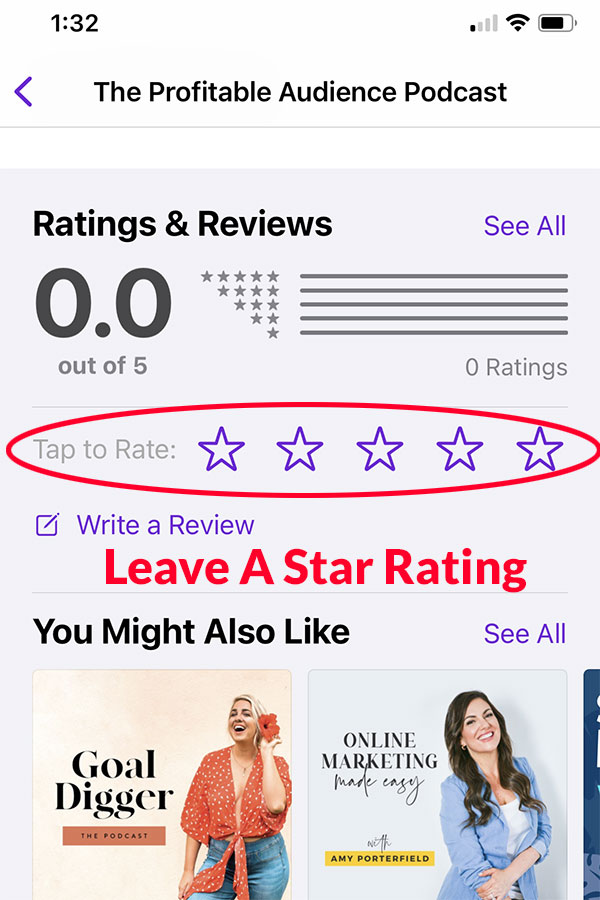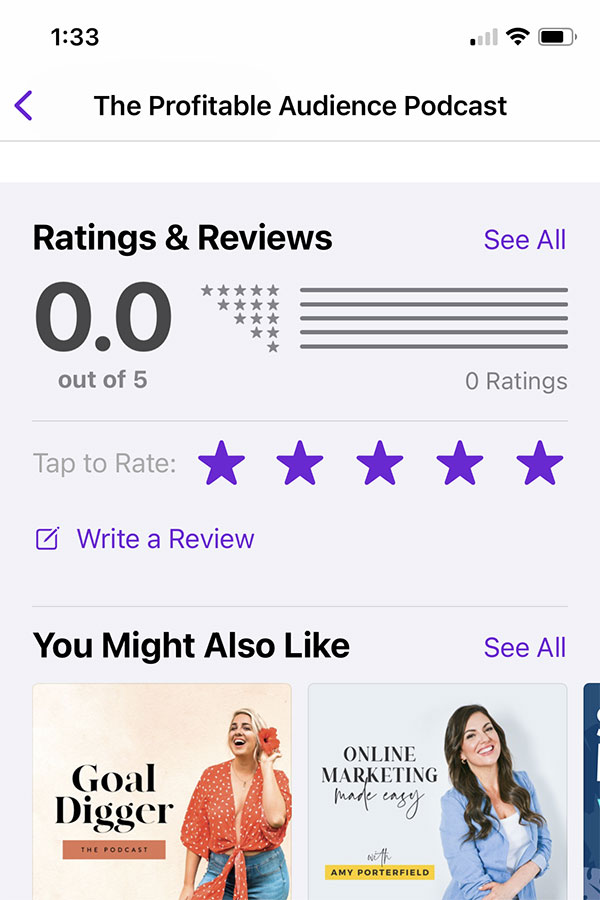 4) Write an honest review and click "Send"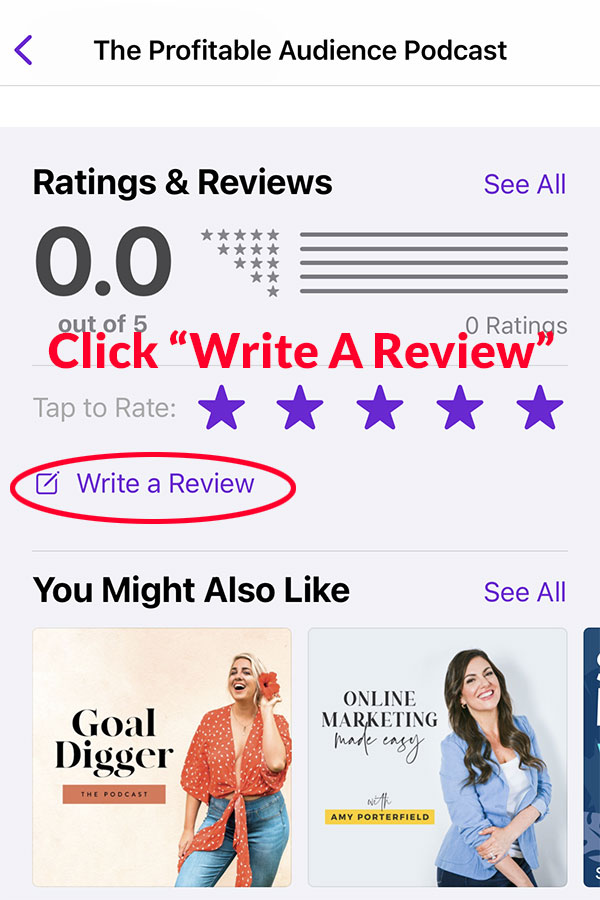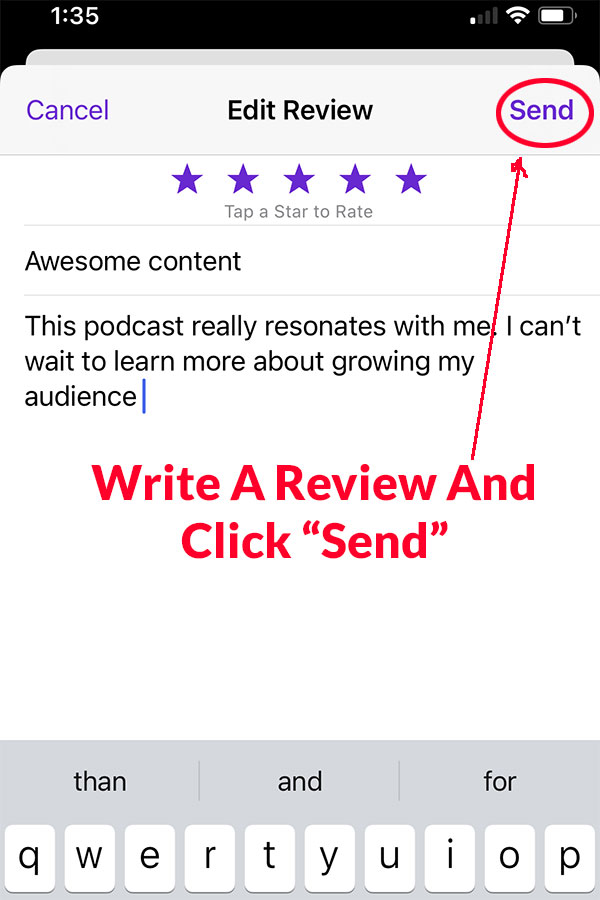 5) After you've left a review, please follow these instructions exactly to complete your contest entry.